AI solution exclusively made for AD Classifiers
Ad Classifier puts C2C ads into appropriate product categories
Increase Speed - 20x
Significantly improve UX and make ad posting 20x faster by letting AI suggest the right categories for the ads.
Reduce Cost by 50%
Cuts down moderators work by automatically processing >50% of the user reports.

Save Time
The buyers can reach the desired product faster in a well-structured, AI-organized data.
AI Smart Search Solution
Smart Search understands what the user is typing and generates relevant results by analyzing the search queries
Find what you are looking for, without worrying about:
Spelling mistakes
Singular/plural form
Using slang
The buyers can reach the desired product faster:
Input completion
Semantic search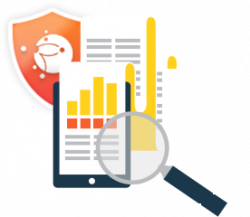 Users
Problem: Users make various typos and logical mistakes while searching for products. This results in not finding the desired product.
Solution: AI uses Machine Learning to suggest the appropriate product/service and review users' choices – this notably improves the UX.
Companies
Problem: Not being able to find what they need, users often leave the website with frustration.
Solution: Better UX makes your company more attractive and customer-oriented. This guarantees loyal customers and constant profit.
Predictions:
It is predicted that user experience (UX) will overtake price as the key brand differentiator. To achieve a great user experience, online marketplaces need to ensure that buyers and sellers alike can easily achieve their objective when using the site.
For sellers, that means being able to post their items with ease and speed. For buyers, it means being able to find what they are looking for quickly.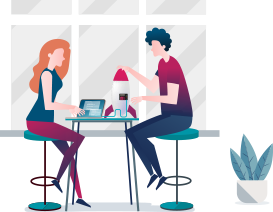 We offer all our services on a pay per use pricing plan, please get in touch for enquiries.