On the 19th of April, NIRI took part, together with Createsi, Faculty of Electronic Engineering and Faculty of Mechanical Engineering, at The First AI Day Niš meetup, which was held at Faculty of Mechanical Engineering in Niš. This event was part of seminar "Advanced technologies for industry", so the idea was to present use cases of AI in different areas of industry.
Marko Smiljanić, the CEO of NIRI, demonstrated how our Classifier can improve classifieds businesses and showed a few examples using DEMO which you can try out too.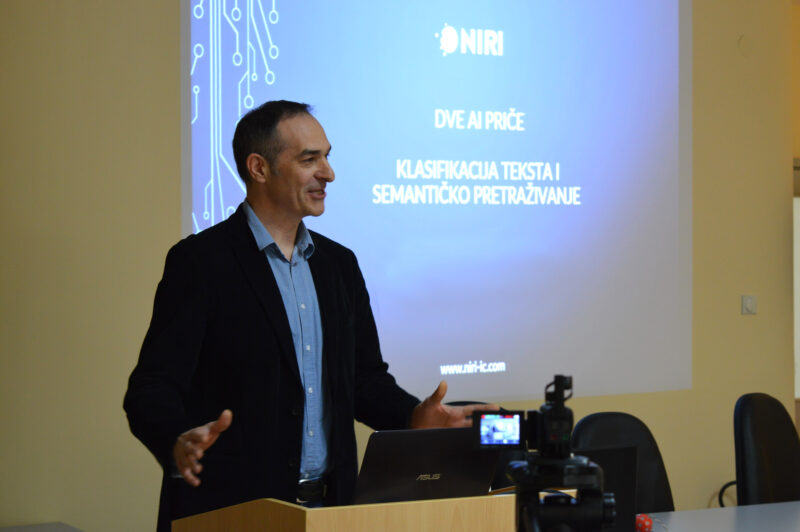 Marko Stevanović, NIRI's Software/Machine Learning Engineer, talked about how our Morpho Search can enhance search experience on C2C websites. Morpho Search is a search engine powered by Word2vec model.
Morpho Search engine is taking into consideration not only query/document terms, but also their numerous inflections (different forms, plural, diminutive…) and wrongly written words (typos). So it shows results that are relevant to query even if they don't have exact query phrase in them. If you want to know more about how it can boost your search recall – contact us at contact@niri-ic.com
Another significance of this meetup was that it represents the first of, hopefully, many opportunities to show joint effort for growing and empowering AI community in Niš. We learned a lot that day and enjoyed knowledgeable discussions about the future of industry with AI.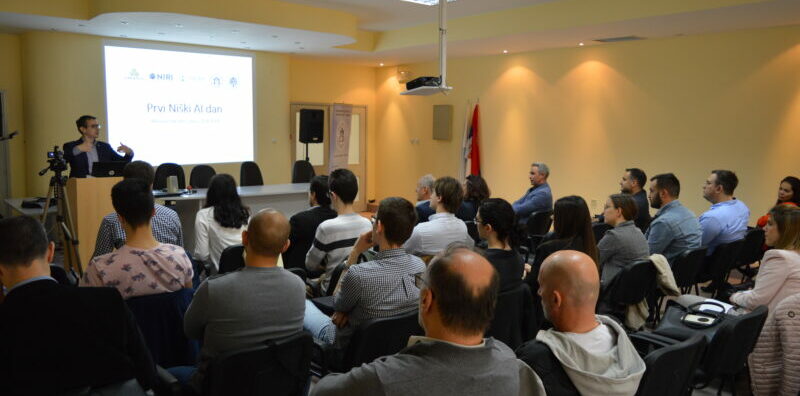 Thank you Faculty of Mechanical Engineering in Niš for hosting such an insightful event, we are looking forward to participate again next time.