Our members had an opportunity to go on a team-building trip that proved very successful. It was an experience all of us are going to remember for a very long time. But what really makes such a journey a success?
Instead of telling you right away, we will let our stories speak for themselves.
Teamwork Solves Problems
The first day of our trip was the most active one as we had an opportunity to go rafting on the Tara River. After putting on the required equipment, we were all set and ready to put the river under our control.
This was the first time we had to bring out our secret weapon – teamwork. The longest canyon in Europe suddenly didn't seem so difficult or scary to any of us!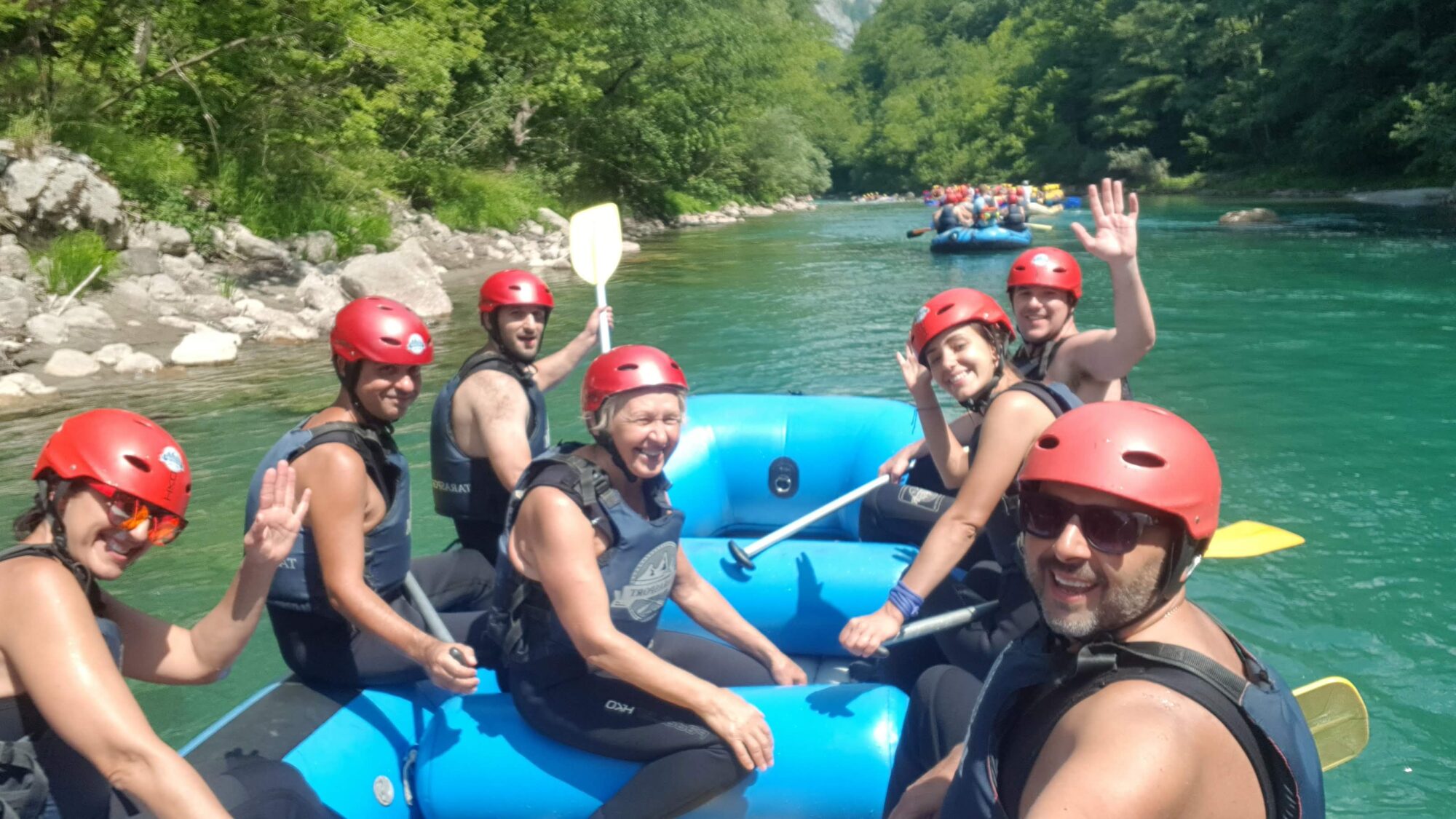 Synchronization is the key recipe for success in rafting, and in order to achieve that, someone must give vocal signals such as "hop" or "hut." By listening to the signals, paddlers can improve their rafting skills and overcome all the difficulties that rivers pose. Moreover, we managed to achieve that, even without the signals, as we used to work together in various situations.
After the rafting session was completed, we knew that we did an excellent job as a team and that it was one of the best team-building experiences so far.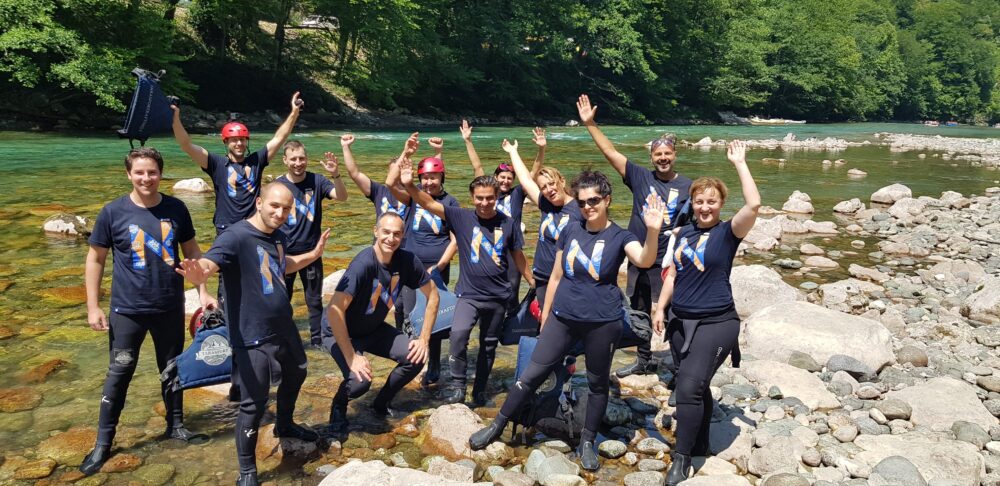 Our Team Can Help Us Overcome Fears
One of the activities we also took part in was jumping from a cliff into the river. Some of us are great swimmers and jumpers – others are just great swimmers 😊. Vladana sides with the latter. In fact, she never knew how good a jumper she was, until she was standing on the 5-meter-high cliff, facing the river below.
Fear kicked in, and she was not so sure what to do. Step by step, she was getting closer to that faithful moment, but she hesitated. Luckily, the rest of our team was right behind her, cheering: "Vladana! Vladana!" that echoed through the Tara canyon. In fact, the team reassured her of overcoming her emotions and jumping. Guess what? She did it.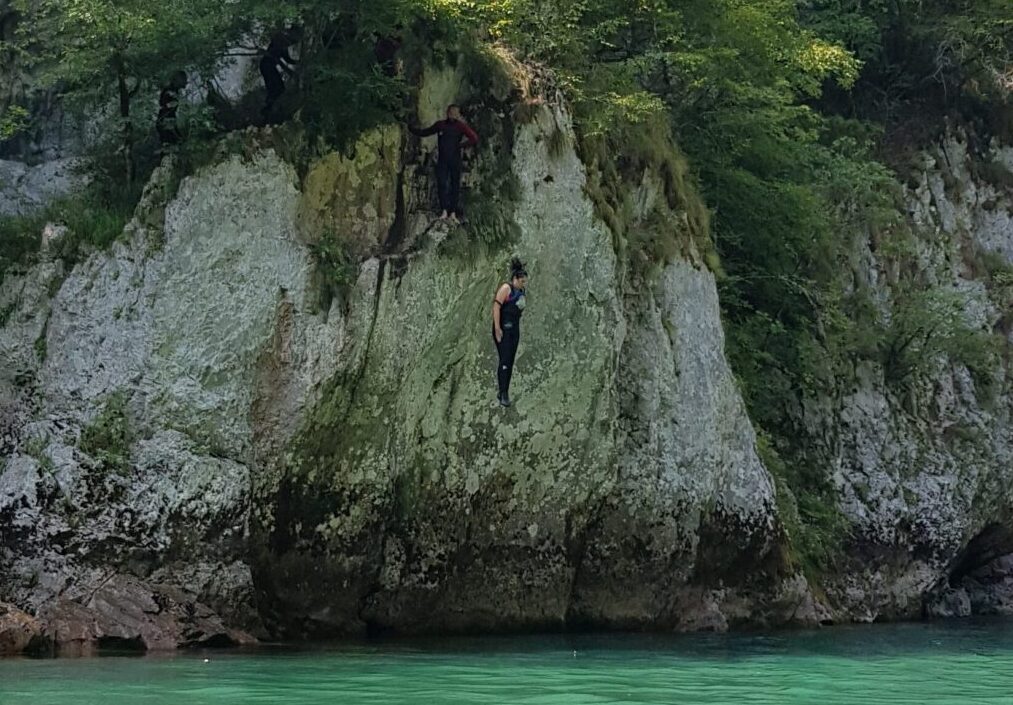 Vladana jumped into the river with such grace that the rest of us thought she had done it hundreds of times before. The truth is – she was never bad at it, she was just afraid, and the team knew that full well.
Work-related activities, just like the recreational ones, sometimes require taking steps into the unknown and mastering the control of our emotions. When our team knows that we are going to succeed, and we still fail to make the first step, they are bound to give us a push!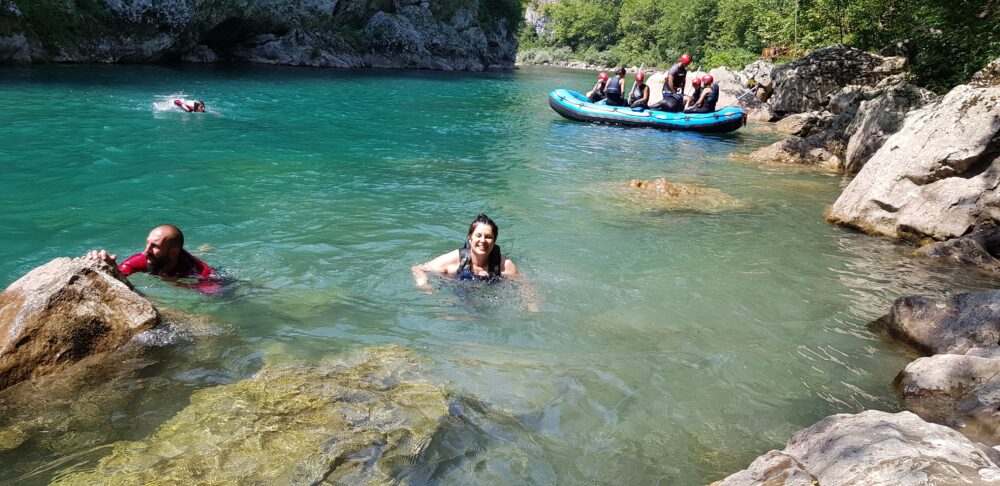 Every Member's Contribution Matters to the Team
After a long day filled with various activities by the Tara River, we wanted to relax by the campfire. Delicious food and cold drinks were there, but we were missing one essential thing – the fire itself.
The team did not take long to make fire bed, gather wood, and prepare everything. However, the wood was wet, and we had trouble actually starting the fire. Every team member had different methods for starting the fire, and we eventually managed to make a magnificent blaze with a joint effort.
Everyone contributed with bits and pieces of knowledge and experience, completing a knowledge puzzle that helped us see the whole picture.
We Should Always Take One for the Team and the Team Will Take One for Us
The second day of our trip was reserved for an off-road journey through the oldest national park in Bosnia and Herzegovina – The Sutjeska National Park. We climbed the Maglić peak and visited the Perućica Nature Reserve.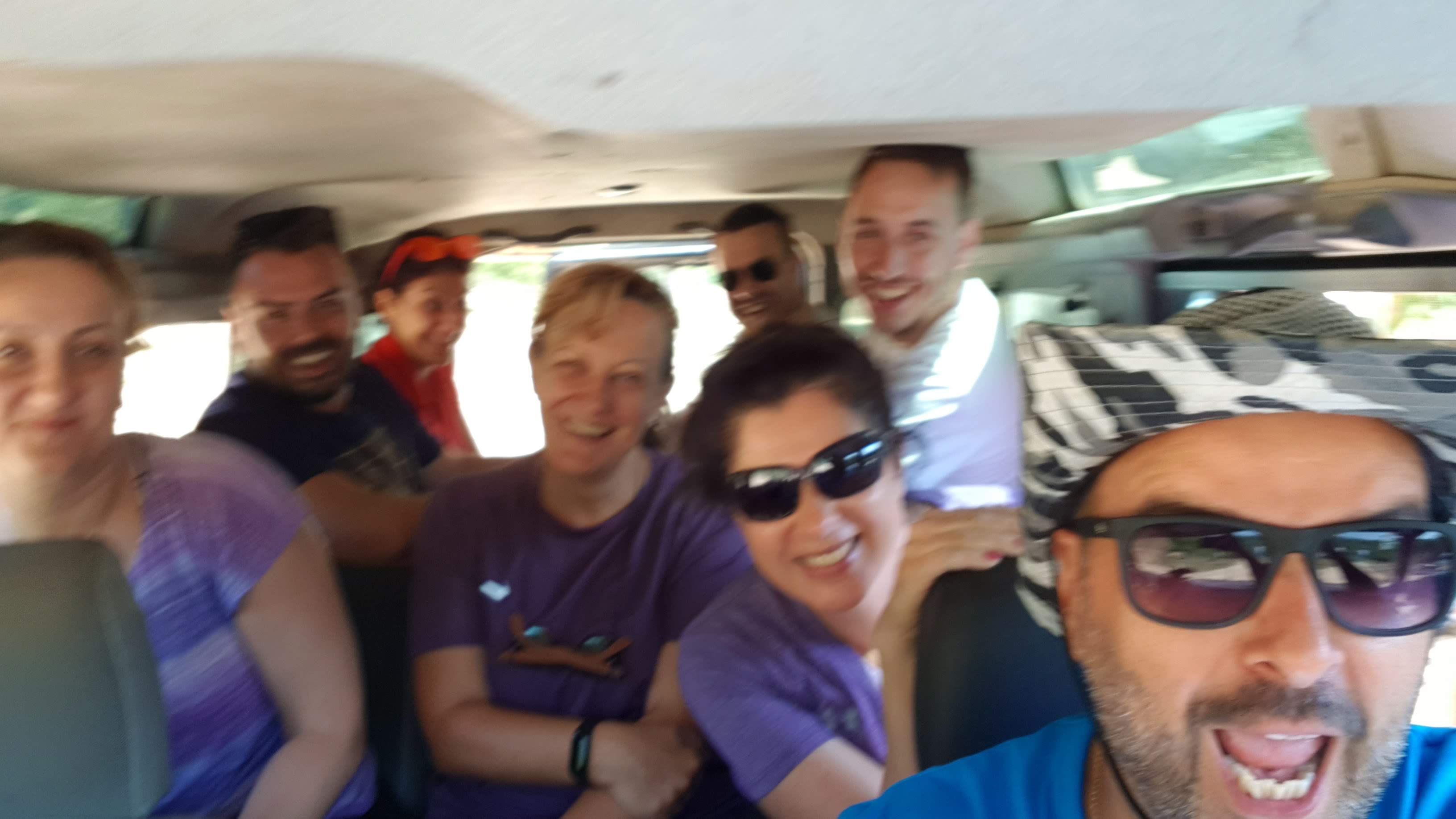 At the beginning of our off-road adventure, our colleague Igor was sick, so we had to part ways with him for a while, dropping him of by the pool at Tjenište. Sonja, our Scrum Master, did not want to leave Igor all by himself, so she waved the rest of the team goodbye, and joined Igor.
She took one of the team and showed how we all need to care about each other both during and out of work. Upon returning from our trip, the rest of the group joined Igor and Sonja at Tjenište and had a great time by the poolside.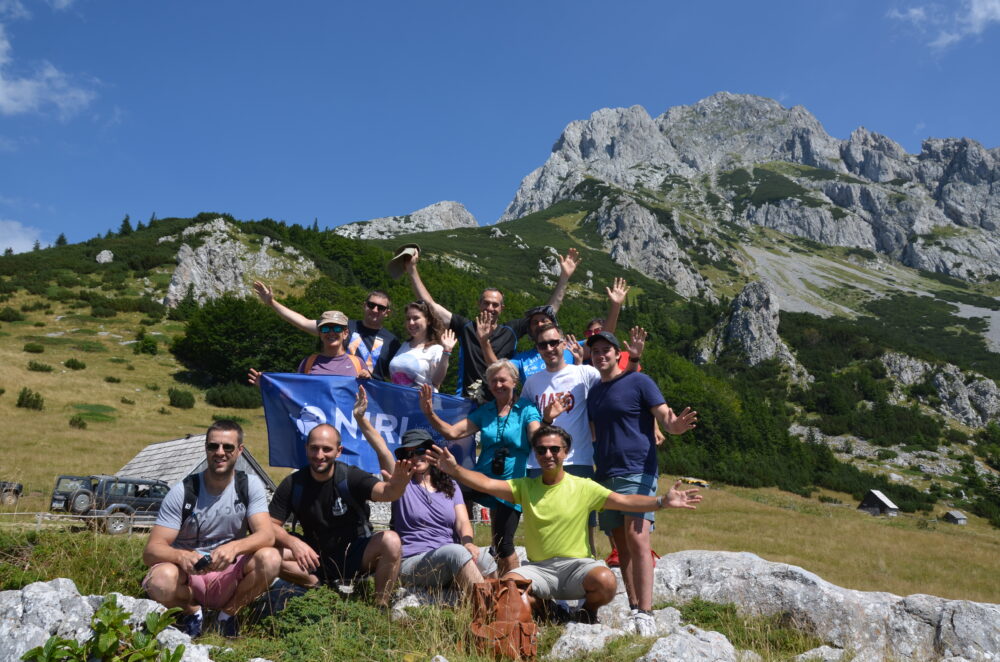 Conclusion
So, what makes a team-building trip successful?
The secret of every team building is to let all company members bond closer together through various activities. The way everyone works together in these fun events will eventually reflect on the way they perform together in an office.
However, team buildings are not all about performance. In fact, their primary focus is on human relations, learning to be there for one another in every possible situation, overcoming difficulties and making personal and professional progress together.
All for one and one for all! In good times and bad – the NIRI team sticks together!